citizenS' corner
If you have...
a newsworthy item that you would like to list on this page, please contact us. Examples of items that can be included are:
Special award
Milestone anniversary or birthday
Yard sale
Services offered
Thank-you to a neighbor
Lost or found animal
---
Brightside Team Spring 2017
Thank you to all who participated in the Brightside Community-Wide Cleanup on April 15. Watterson Park had close to 30 volunteers who worked to keep our city beautiful. Your help on this day and every day makes us a wonderful community. The next Brightside cleanup will be in October. More info to follow.

~ Submitted by Tiffany Woodson, Councilwoman/Events Co-Chair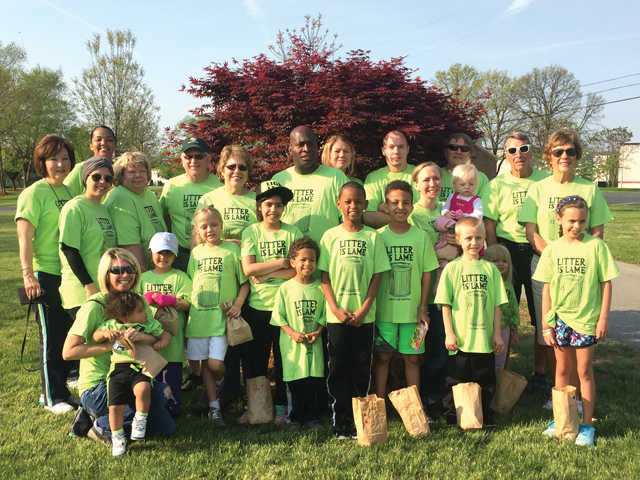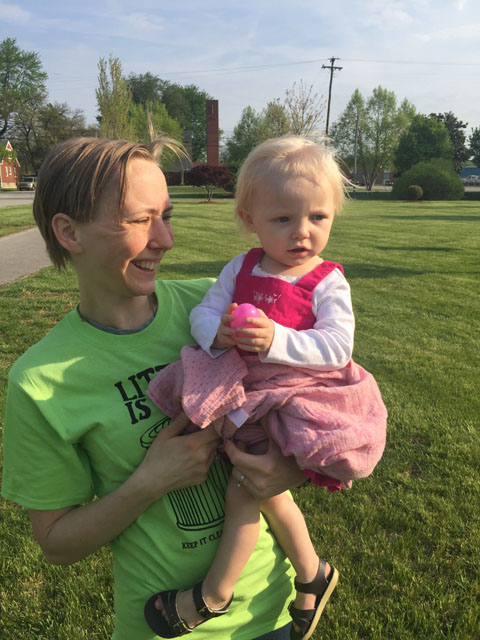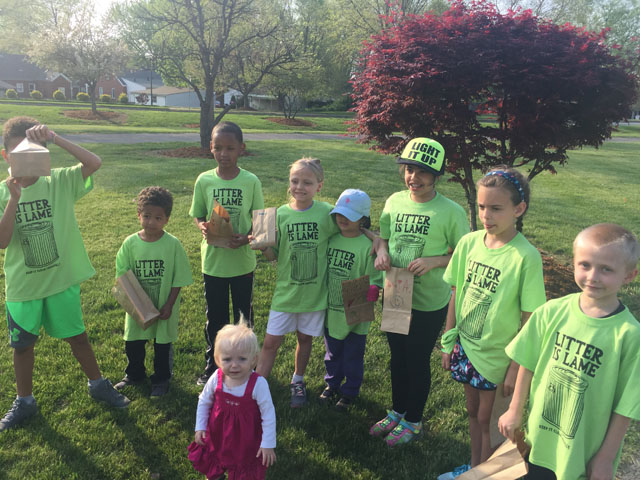 ---
Recent Car Break-Ins
Preventive measures you take as a homeowner can keep you from being a victim.
---
WOW! What a great trip!
I believe I said the same thing last year when we went to Bernheim Forest. But this year's trip to Indianapolis Zoo was equal to or maybe even surpassed last year. Those of you who missed it...I wish you could have been there. We had 55 participants, including 14 children, and everyone said they had a good time.

The weather was perfect, the bus trip was fun, and the lunch was very good and filling. We saw not only lions, tigers, and bears, but also lots of other animals, including monkeys, which one little girl talked about over and over. We saw dolphins perform and ended with walks through a butterfly garden as well as a tropical garden.

We were back on the bus at 4 p.m. and home by 6:15. The children watched movies on the bus trip to keep them occupied, but the last movie on the way home was alsonap time for some of the younger ones. All and all, it was a fun and enjoyable day!

~ Submitted by Marlene Welsh, Councilwoman/Events Co-Chair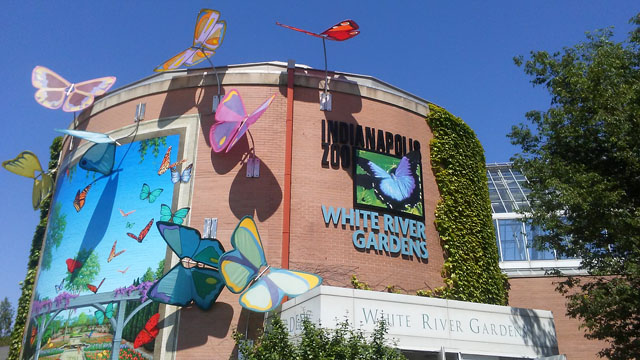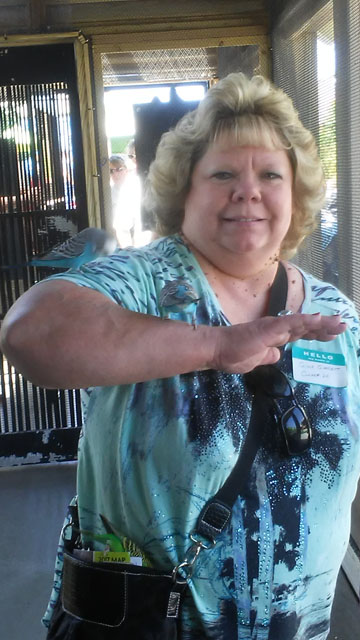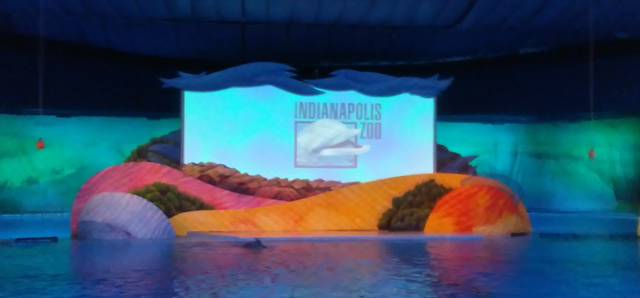 ---
Curb Appeal
I am an advocate of curb appeal, and we just had an example of its effect. A home in our City has been for sale for quite some time. The owner took it off the market, updated the landscaping, did some painting, cleaned up the yard, and relisted it. I spoke with the realtor and she indicated that since the updates, there has been a lot more interest in the property.
Keeping the outside of your home spruced up and painted, trimming shrubs and trees, cutting vines that are trailing up the brick (this also ruins the mortar), storing trash/recycle containers out of sight (if possible), and not parking in the yard (this is actually a Metro ordinance) are a few things that contribute to curb appeal. Your home is the largest investment you will make in your lifetime. Curb appeal will aid in growing your investment. The costs can be minimal. A lot of this just involves some labor. Take pride in your property.
With the possible turnover of some of our homes in the next several years, it is really important for Watterson Park to be seen as a desirable place to live. This is a great community. Let's work together to keep it a great community. 
Thank you!
Linda Chesser, Mayor
---
Zoning Enforcement Information
April Robbins, Supervisor of Zoning Enforcement, Louisville Planning and Design, was present at our August 13 legislative meeting and left some informational flyers for us to share with our residents and businesses. Click on the following for more information:

• Abandoned Vehicles and Illegal Parking Could Cost You
• Vehicles and Your Property
• Portable Signs
For more information, please call 502-574-6230 or check their website.
---
Neighborhood Parking Concerns
It has come to the City's attention that many of our residents are parking their vehicles on the street even though they have adequate parking space on their driveways. PLEASE park your vehicle in your driveway so that our streets remain clear. If your driveway is full because you have guests and you need to "temporarily" park on the street, please park in front of your own house instead of your neighbor's...this is just good neighborhood etiquette.

Another problem with on-street parking is when two vehicles are parked on the street directly across from each other and school buses cannot get through. THIS HAS HAPPENED. If an emergency vehicle cannot gain access due to a parked vehicle, the police may be called to have the offending vehicle towed.
If you must park on the street, please be considerate and do not park anywhere that your vehicle might cause an obstruction, an inconvenience, or an eyesore.

---
Safety Tips
Some safety tips from the Sixth Division Police Citizens Advisory Board Meeting:
• Be careful — phone and email scams are becoming a real problem. Never give out personal information on the phone or by email. If you don't know who the sent the email, just delete it.
• Also, it's that time of year when you are outside cutting the grass, etc. Always lock your doors and keep a key with you. While you are working in the yard, someone could enter through a door that is not in your sight.
---
Watterson Park Makes the Brightside News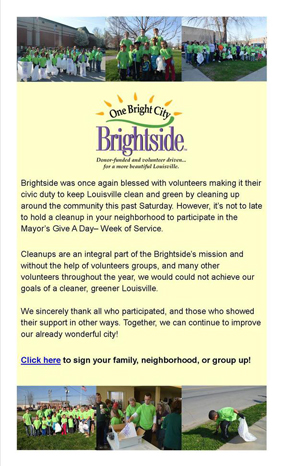 ---
Crime Prevention Tips
Please check out these crime prevention tips provided by the Sixth Division Police for both auto and home. Visit their website for a list of Division personnel, for interactive crime mapping, to subscribe to crime notifications by division or beat, and for Neighborhood Watch information, among other things.
Below is contact information for the Sixth Division Police:
• Emergency: 911
• Non-emergency – To request a police officer to respond: 574-2111
• Sixth Division general information: 574-2187
• Fax: 968-4896
• Tip Line: 574-LMPD
• Email: 6thdivision@louisvilleky.gov
• Address: 5600 Shepherdsville Road, Park Jefferson Center, Entrance #2, Louisville, KY 40228
To view the tips for automobile safety in Spanish, please click here.
---
JCPS School District Reassignment for Watterson Park!
Several families expressed concerns regarding the Jefferson County Public Schools school assignment choices for students on Regina, Milldaun, Annshire, Conaem, and Gardiner Lane. All schools in the cluster were rated as low performing schools. The concerns were addressed with Metro Council President Jim King, and he suggested that we schedule a meeting with our JCPS Board Representative, Carol Haddad. The meeting was held on June 19, with the following attendees:
Metro Council President Jim King
Carrie Peers, Legislative Assistant to Jim King
Carol Haddad, JCPS District 6 Board Representative
Dr. Bob Rodosky, Executive Director of Data Management, JCPS
Dena Dosset, Director of Planning & Evaluation, JCPS
Barbara Dempsey, Specialist Parent Assistance Center, JCPS
Jonathan Lowe, Director of Student Assignment, JCPS
Norman Liebert, Mayor of Watterson Park
Helen Arnold and Linda Chesser, Watterson Park Councilmembers
Residents: Tiffany Woodson, Jason and Lanette Douglas, and Scott Frisch
As a result of the meeting, the above-mentioned streets have been moved to Hawthorne Elementary on Clarendon Avenue in the Highlands as their elementary resides school effective immediately (2013-2014 school year).
Thanks to the residents for bringing this to our attention and for their outstanding research and preparation for the meeting. They did a phenomenal job of addressing the issue. In fact, they were so well organized that JCPS Board members used the cluster map prepared by Jason and Lanette along with data Tiffany researched. Also, thanks to Carol Haddad for organizing the meeting. Carol has served on the JCPS Board for 20-plus years and, after several conversations with her, it was obvious that her interest in students' education is paramount. 
Overall, this was a team effort, but we want to extend a special thanks to Metro Council President Jim King for his support. The bottom line is, he understood our concerns and was instrumental in the outcome. He "sealed the deal." 
For more information, check out the JCPS website. If you don't find what you need online, you can contact the JCPS FactLine via email or by phone at (502) 485-3228
---
Identity Theft
Identity theft is a term used to refer to crimes in which someone steals your personally identifying information – like your name, Social Security number, or credit card number – and uses it to commit fraud or other crimes. It's a serious crime that can deplete your finances and destroy both your credit history and your reputation. Check out the Federal Trade Commission's Consumer Information site to discover the different types of identity theft, see what steps you should take if you are the victim of identity theft, and learn how to protect your identity. The site also provides sample letters and forms that you can use to limit damage caused by identity theft.
---
LMPD 6th Division: Crime Notifications Block Watch Report
To check crime reports for the 6th Division, go to their website.
You can subscribe to the 6th District newsletter/crime report as well as issue a concern or complaint by emailing them.
---